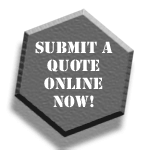 At
Bay Fasteners and Components

our ability to listen to our customer's most unique challenges and provide solutions are the most important facet of our customer service focus.



Case 1

-Customer with multiple locations needs up to the minute real time inventory capabilities from all locations. Bay Fastener's Solution-We created a

web based inventory program

that allows our customers to look at their inventory at multiple locations as well as the parts that we have dedicated to them in our warehouses. As parts are used they are immediately subtracted from inventory and reordered at an agreed upon interval.



Case 2

-Customer was having a difficult time locating needed parts with another vendor because of

domestic availability

. Bay Fastener's Solution-We looked at usage over the last year and projected usage over the next 6 months and manufactured 6 months inventory of the part with monthly releases. For the first time in 3 years this company had no work stoppages because of inventory shortages.



Case 3

-Customer introducing a new product needs a kit consisting of 3 bolts and 3 nuts but doesn't have the time or manpower to do it. Bay Fastener's Solution-

Our kitting department prepares the kits with customer's labels and ships them out as needed.



Bits

Drill Bits

Bit Holders

Driver Bits

Commercial Bolts

Cap Screws

Hex Head Bolts

Lag Bolts

Carriage Bolts

A325 Structural Bolts

U-Bolts

Concrete Anchors

Wedge Anchors

Sleeve Anchors

Drop Anchors

EPCON

EPCON Capsules

L-Anchor Bolts

E-Z Anchors

E-Z Toggles

Plastic Anchors

Toggle Bolts

Hammer Drives

Togglers

Tapcons

Electronic Hardware

Spacers & Stand Offs

Captive Hardware

Terminals

IC Sockets

Insulator Pads

Handles

Solder Terminals

Pins & Jacks

Terminal Lugs

Materials

Aluminum

Brass

Nylon

Stainless Steel

Steel

Titanium

Nuts

Hex

Square

Weld

Clinch

Wing

Nylon Locknuts

Steel Locknuts

Acorn

Tee

Slotted

Well Nuts

Jack Nuts

Pins

Cotter

Drive

Groove

Dowel

Groove

Spring

Taper

Retaining Rings

Internal Retaining

External Retaining

E Clips

Metric Retaining

Rivets

Blind

Solid

Semi Tubluar

Screws

Thread Cutting Screws

Thread Forming Screws

Tapping Screws

Wood Screws

Machine Screws

Security Screws

Sockets

Cap Screws

Flat Head

Set Screws

Shoulder Screws

Threaded Rod

Plated, Plain

USS, SAE

Acme

Left Handed

Alloy/B7-B16

Metric

Stainless

Washers

USS

SAE

Helical Spring

Fender

Machine Screw

Wave Washers